News & Events
Still of the Moment – Images of the Natural World by Mark Brown – April 20, 2013 – June 2, 2013
March 28, 2013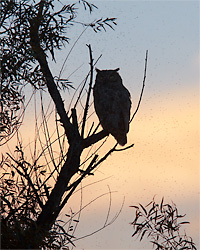 Audubon's Joppa Flats Education Center is proud to present Still of the Moment – Images of the Natural World by Mark Brown. This new exhibit will feature Mark's latest imagery, including his current project North American Owls.

Opening Reception: Sunday, April 21, 2013 from 1:00 p.m. to 4:00 p.m.
The exhibit will run from April 20, 2013 – June 2, 2013

Joppa Flats Education Center
1 Plum Island Turnpike
Newburyport, MA 01950
978-462-9998
joppaflats@massaudubon.org

The Education Center is open Tuesday through Sunday, and Monday holidays from 8:30 a.m. to 4 p.m.
Joppa Flats Education Center via Google® Maps »